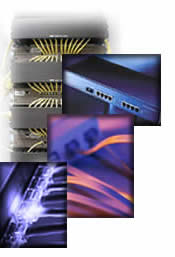 Networking is the connection between workstations or servers that allows the sharing of resources among users.

PC Perfect Specializes in:
Planning and deploying new networking solutions for businesses without an existing network
Adding components to an existing network
Troubleshooting and repairing existing networks
Virtual Private Networks
Scaling and upgrading networking components
We can provide all the cabling, hardware, software and configuration necessary to bring any public or private network online, and ensure that it is ready to grow to meet the needs of developing businesses.

If you need a new network, or are looking to expand or repair an existing network, please click here to schedule an appointment with one of our networking specialists.